About The Credit Champion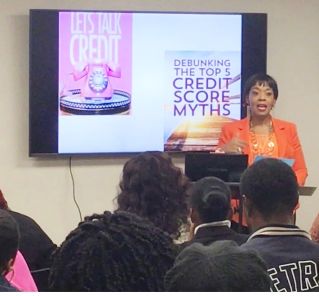 Ali C. Sanders is a well Renowned Entrepreneur and Advisor with a sincere heart in educating individuals on credit restoration and obtaining a positive financial image.
She is known to many as "The Credit Champion"
Her wide array of expertise is a result of many years working within the banking industry– including self-training in the various areas of credit.
These powerful mechanisms have allowed her to impart a wealth of knowledge into individuals who have become a rebuilding force in the lives of many.